Travel
Best Cities to Travel Alone
Traveling alone is such a vital role in our life that makes us feel more alive and rejuvenated. To move from one place to any other place is called traveling. A solo traveler loves to taste the freedom of life. They can select the following cities such as Thailand, Cuba, Spain, Nepal, and Paris. In this writing, I will shed on light why a solo traveler should travel alone in those mentioned cities, what benefits they will get from there, and most importantly the most amazing sites to look at those cities.
There are ample things to learn for a solo traveler. One may travel for many purposes like a businessman might travel for finding out new opportunities, writer or film director might travel for finding out new materials for their respective field or one might travel for making themselves away from all the regular chores or responsibilities and becoming independent.
Normally, a traveler chooses to travel alone because they want to learn something new like to get a new experience with oneself without thinking about others or any other external factors. A thing to learn from solo traveling are they will be more creative, it will help them to be a problem solver, their creativity level will go to the next level as they will be super alert about them, it will progress their mental health and help them to get rid of anxieties, it can develop one's compassion and one can get out of their comfort zone for gaining new experiences and knowledge about versatile cultures, language nature, and lifestyle.
Solo Travel In Thailand
Thailand will be a mind-blowing selection to travel for a solo traveler for a lot of reasons. Thailand which is known as the land of islands can be a fantastic place to offer a traveler with its scenic natural beauties, large forests, and cities, full of little beautiful villages, many beaches, and countless surprises waiting for a traveler in their journey. Some say you will never get bored in Thailand. The best start to visit Thailand is to start in Bangkok. For exploring the cities from above one can get in one of the skyscrapers which are mainly owned by Baiyoke Sky Hotel. One can also visit temples such as Emerald Buddha and the most famous royal palace in the city. One can notice Bangkok's rich culture and historical heritage.
On that tour you can enjoy Wat Pho temple with a famous reclining Buddha, One can go to look for the mysterious side of that places more closely. It will lead you through the largest Chinatown in the world and Thailand's main river, the Chao Phraya. For shopping lover, one can look for the floating market which is simply heaven for them. A place called Damnoen is the most famous floating market, is a must to visit but disguised as a local.
Thailand Tourism
When one will have a colorful boat ride they will get to see a temple that is situated in the old capital Ayutthaya. This temple is also declared as a World Heritage site by UNESCO. For exploring more one can go for a train ride towards the northern part of the country. When one sets off for that part they will get to see a place called Chiang Mai; a city between mountains. One can rest for a day over there where they will get to see many people are praying and some are offering. Overall, a solo traveler can get a soothing a refreshing experience in the lap of nature, and last but not least their amazing Thai food gives the traveler a complete taste of traveling.
Spanish can be a wonderful place for a solo traveler because of its amazing culture and charming people. The people over there are very amiable in nature and there are many historical buildings and beautiful roads to go for a long walk after sunrise. One will see many families, couple, or group of friends might gather around a place for gossiping and a female solo traveler might not be surprised if any guy says 'grape which means beautiful. You won't feel alone if you visit cities such as Barcelona, Seville, Catalonia, and Madrid. In Barcelona, one can find many architectural beauty and masterpieces of Gaudi and Miro. You can enjoy beaches, architectural beauty and a lot of sightseeing.
In Madrid, you can be the evidence of amazing arts, architectural beauty, versatile culture, and museums. One can lose themselves up in the Sierra de Guadarrama Mountains. Seville is the capital of Andalusia. Seville is basically a port city of the Spanish Empire. Real Alcazar de Sevilla is a royal palace. It is one of the oldest palaces in Europe. Pablo Picasso was born in Malaga which is considered the city of history. You can also taste best Spanish foods such as tortilla, Jamon, Fideua, gazpacho, patatas brava etc.
Travel Alone In Cuba
Cuba is a place for you if you really enjoy dancing and love getting a fresh and lively environment. Cuba is famous for dancing, beaches, Cuban Cigar and one can also get to see cowboy, American classic cars and horses. Importantly, The main things to look for in Cuba are the internet as there is no mobile data and the internet is also slow and expensive.
Travel Alone In Nepal
If a solo traveler seeks a fresh and relaxing experience in the lap of nature then Nepal is there for you. The most prominent places to see in Nepal are Tiger Hill, Boudhanath Stupa, Bhaktapur, Trekking in the Annapurna Region, Chitwan National Park, Trekking in the Langtang Region, Swayambhunath. The people over there are very calm in nature and it also costs less to you.
You will get fresh air in the mountains. You can simply hire a private car to roam around the main city for a day. In the temple, you will feel peaceful and get to see local people are selling handcraft products that look amazing. The allure of Everest makes it much thrilling for the adventurers. One can see Nepalese people are selling woolen products which are very cheap and good. Most importantly, One should not miss out on the opportunity to try Nepalese Momo.
Travel Alone In Paris
Last but not least a solo traveler should visit the city of love and culture, Paris. The most attractive places to visit are the Seine River, Louvre Museum, Grand Palais, Versailles, and Eiffel Tower, etc. This is a city of culture too. You can live experience of so many beautiful arts, crafts, monuments, etc. Consequently, This is the best place for an artistic place that admires artistic things.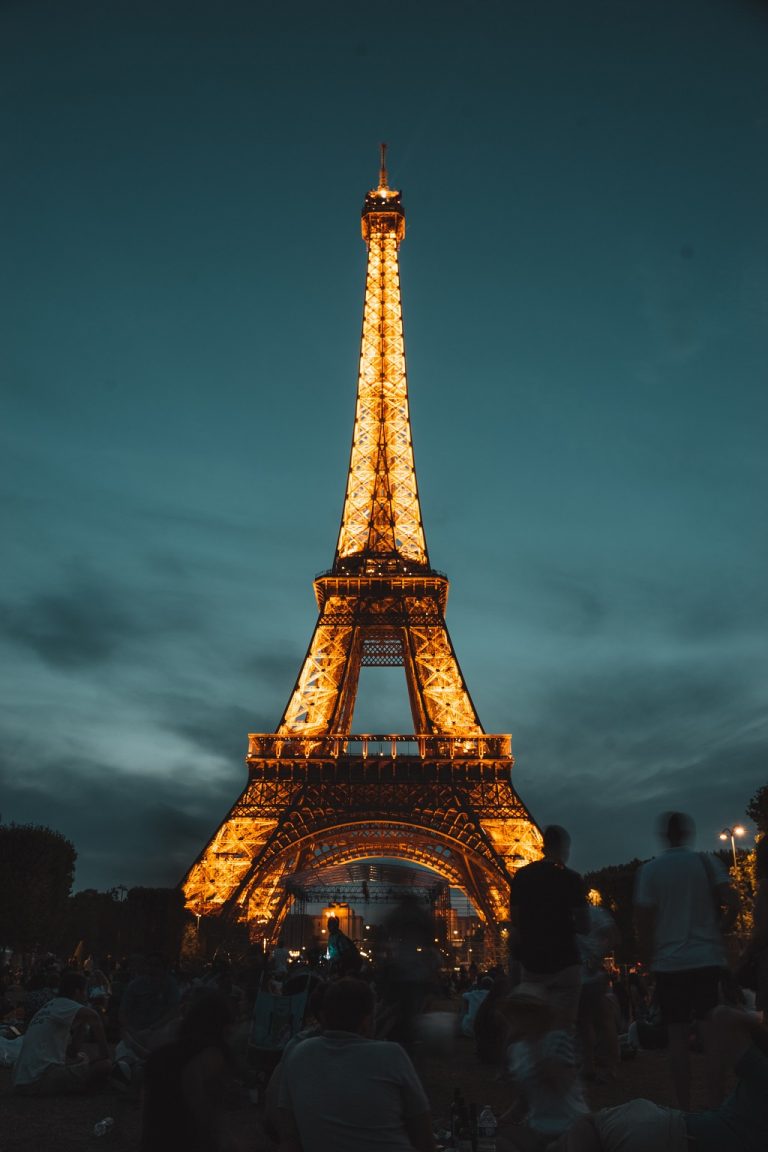 Solo traveling will leave you with some experiences which will give you rebirth in yourself. You will get so many experiences and most importantly it helps to know thyself than ever.